N. A. S. F. Happy Hour North
at the 'Sands' on the Intercoastal, Pompano Beach, FL
03 Sep 2010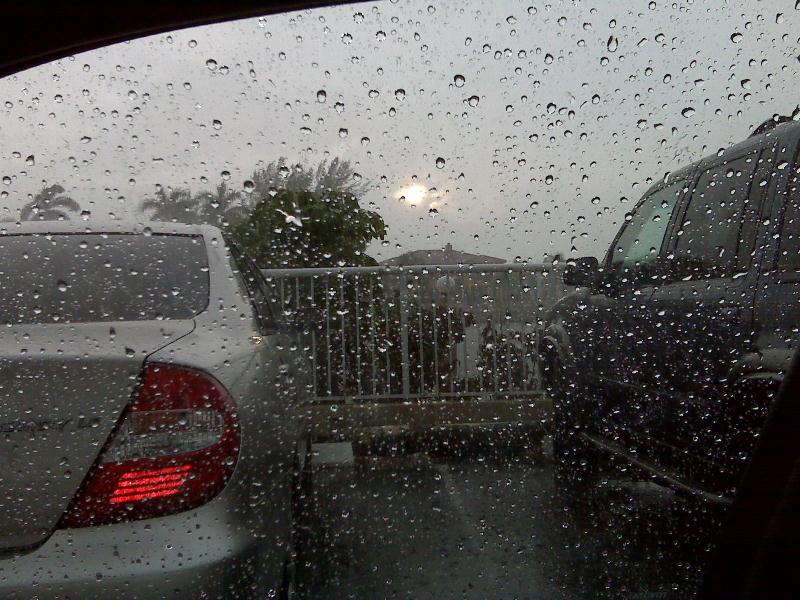 At first sight, a dreary evening. Actually, there were a number of souls much braver than the photographer who stayed and had a wonderful evening. Hoping for better weather next month !
Next Happy Hour, Friday, 01 October from 18:30 on...
Page 1 MENU