Deerfield Beach Coders' Cafe
Deerfield Beach Coders Cafe - 03/01/2011 - 6:30 PM
NuGet for asp.net MVC and Microsoft WebMatrix - Sam Abraham - Software Developer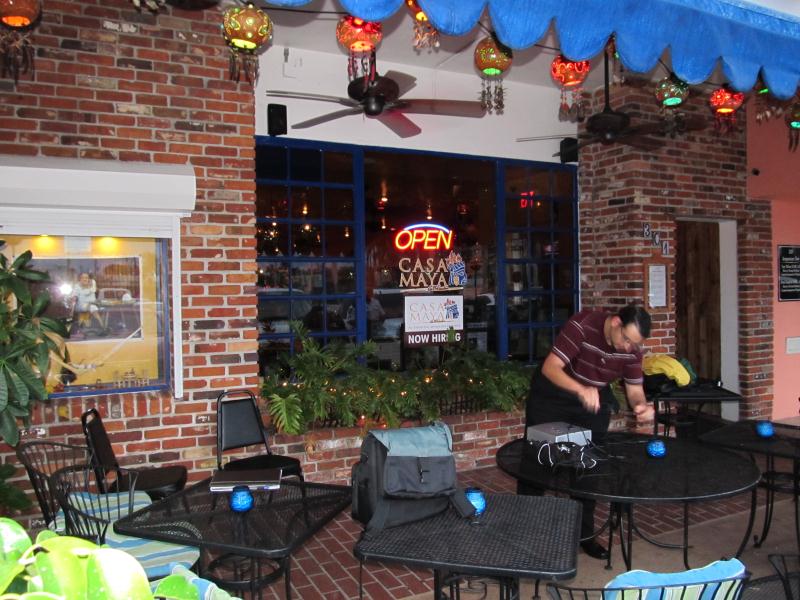 Sam, getting set up on the outside patio.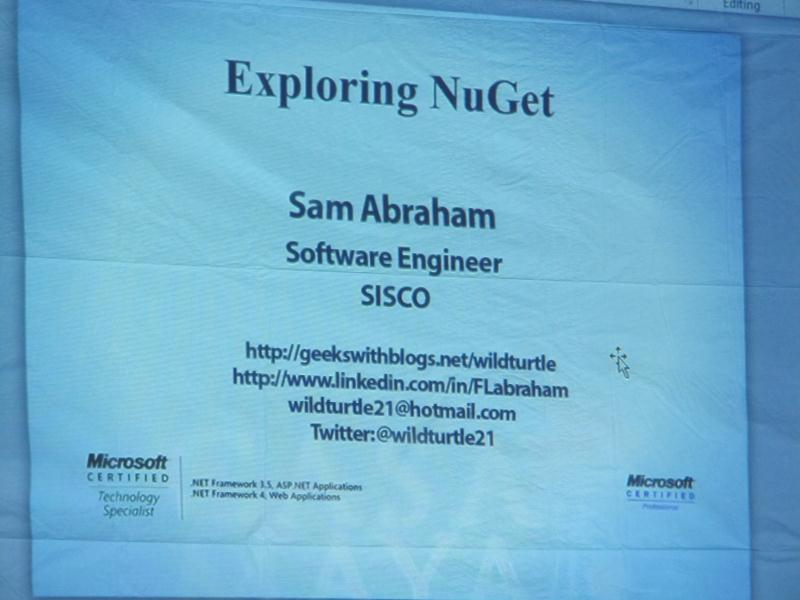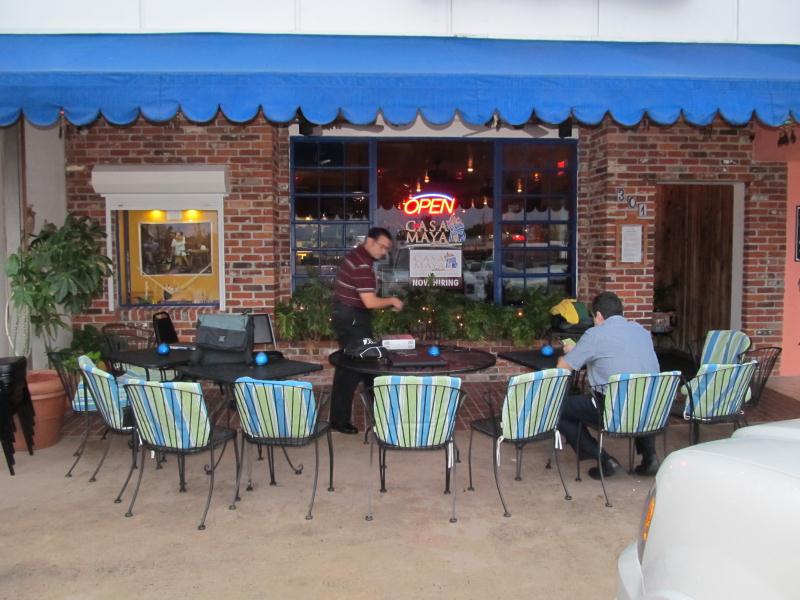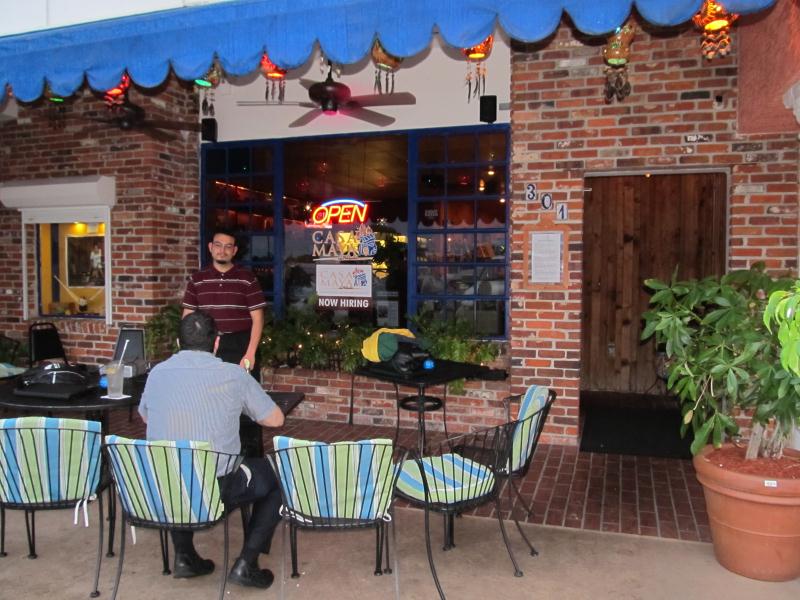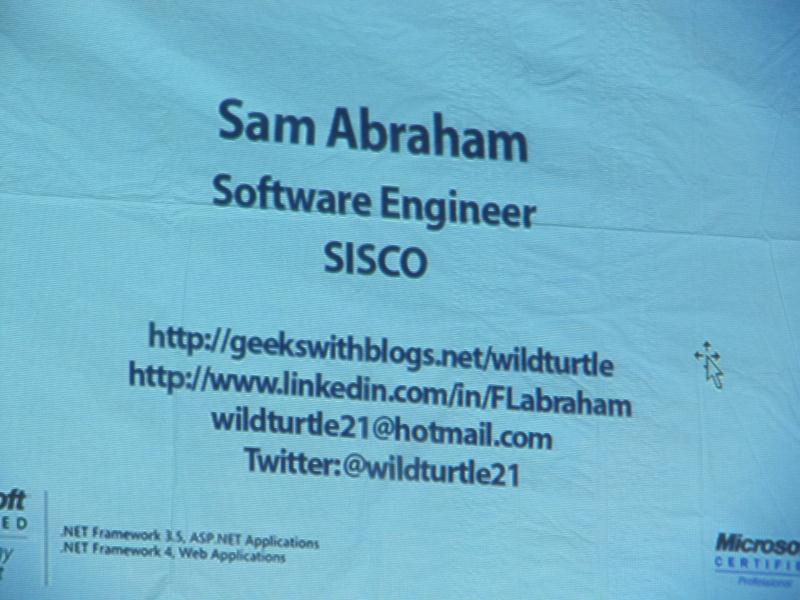 Introductions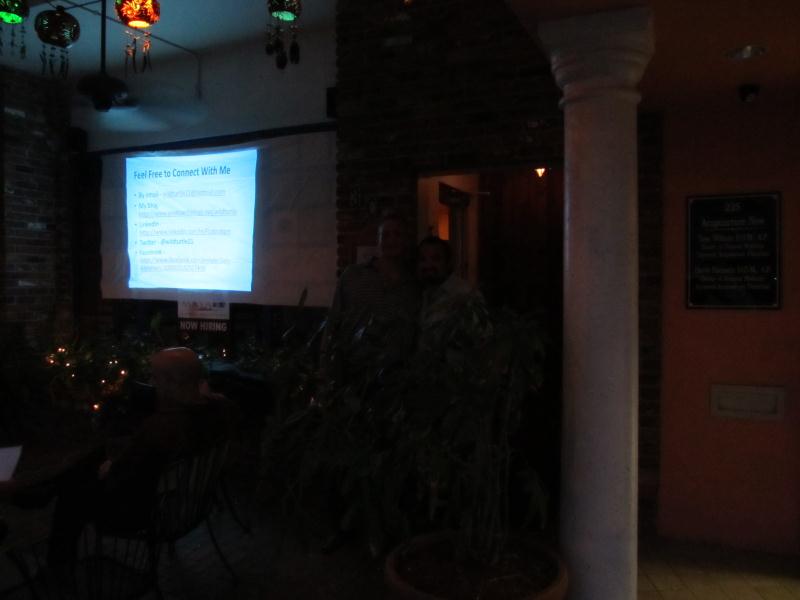 'NUGET' is pronounced like 'nougat', as in: [French, from Provenšal, from nougo, nut, from Old Provenšal noga, from Vulgar Latin *nuca, from Latin nux, nuc-, nut.]
.. but has nothing to do with french taffy-like candy.
Nor, gold 'Nugets' and not pronounced that way either.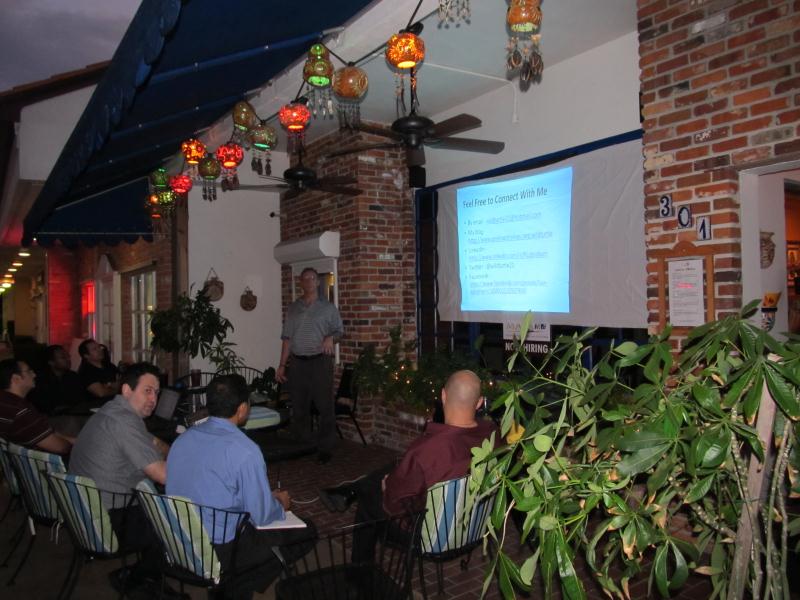 Now, having that out of the way....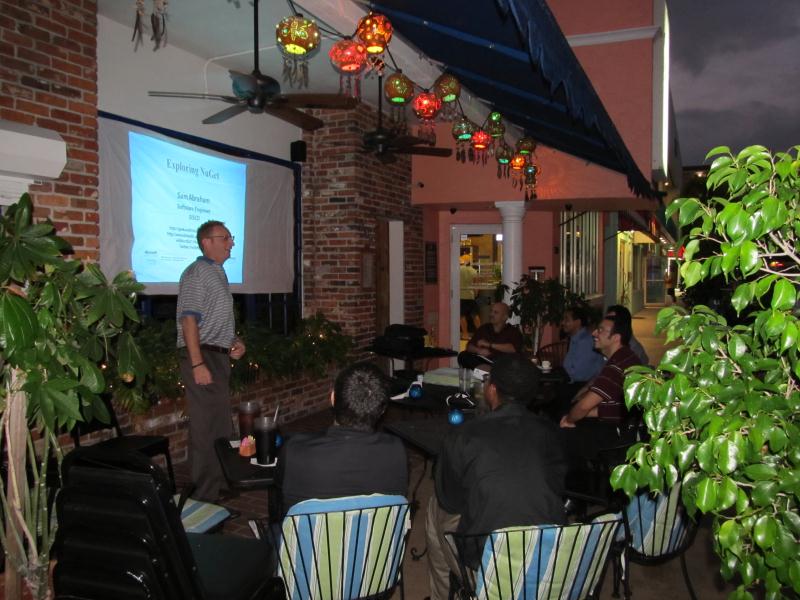 Mark Berger, introducing Consultis (Sponsor)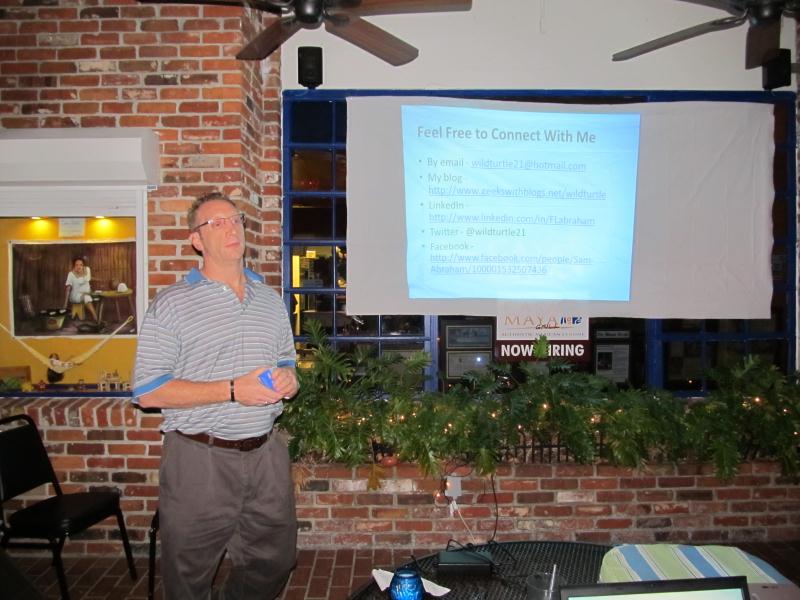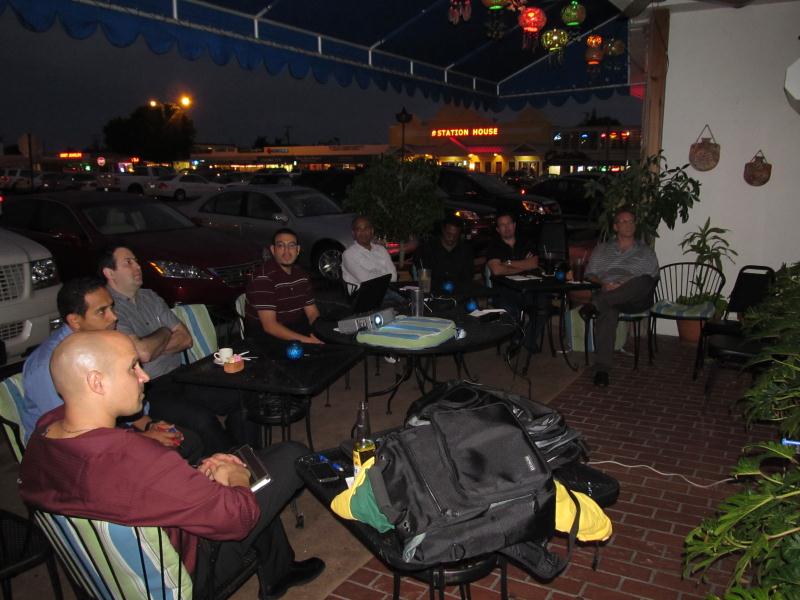 In the background, 'The Cove' Deerfield Beach entertainment & shopping center.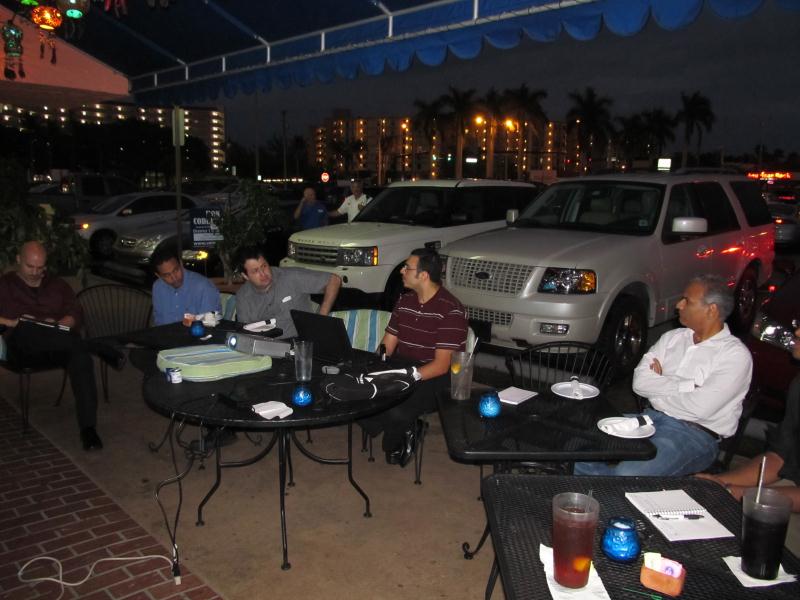 In the background, condos off Hillsboro Blvd.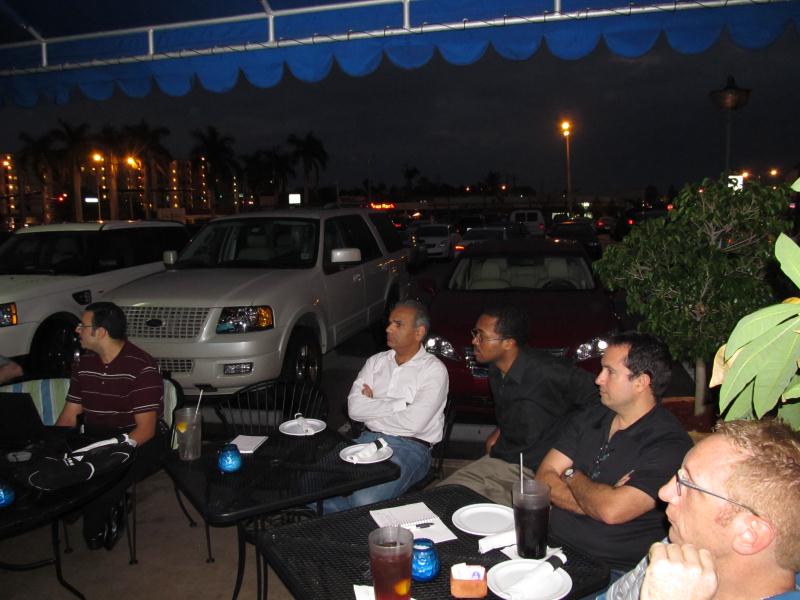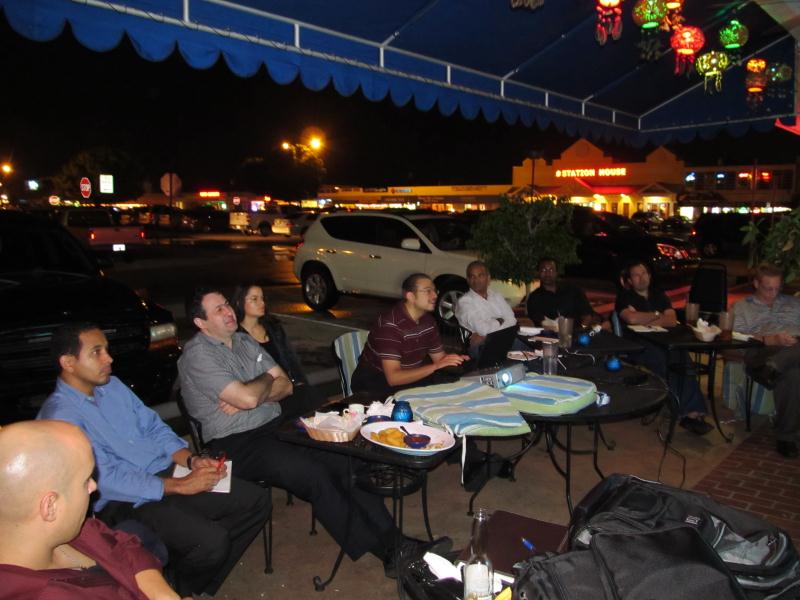 Ok, that's Sam there, giving his presentation, between the guy in the white shirt & young lady.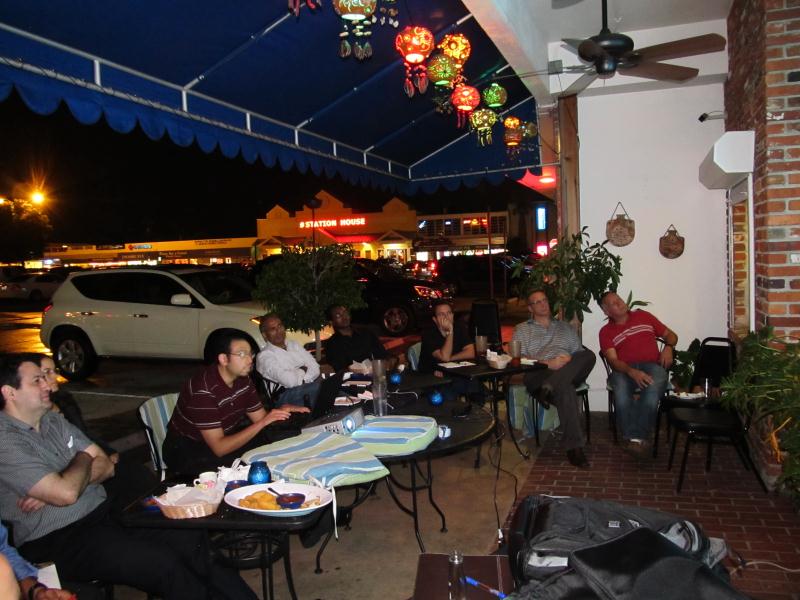 Please note the generous snacks on the tables, provided by sponsor, Consultis.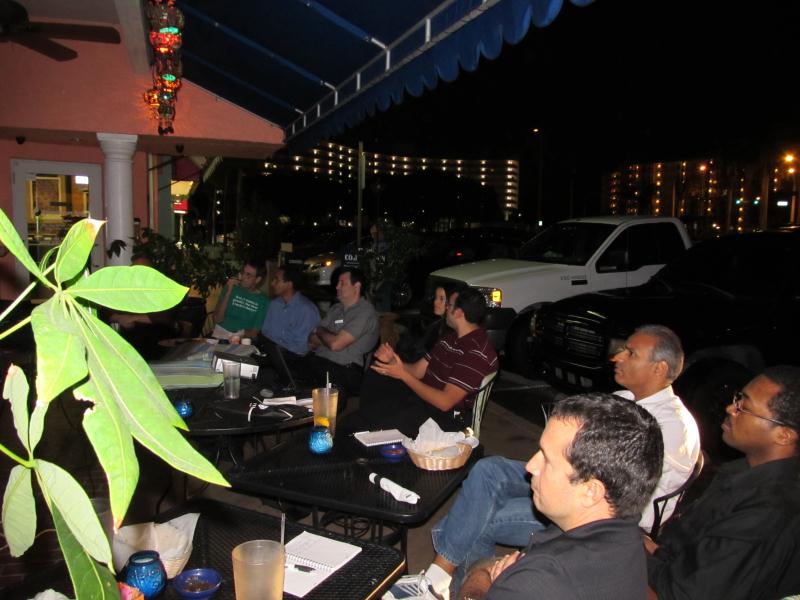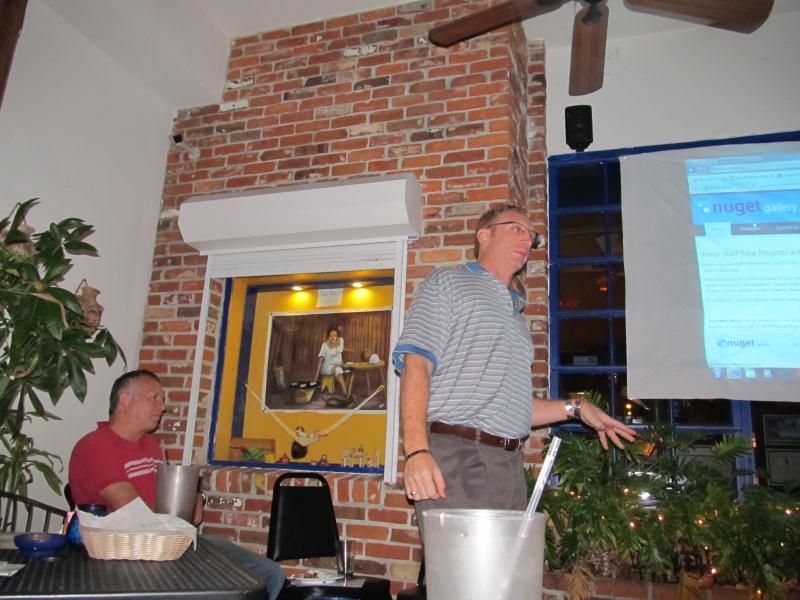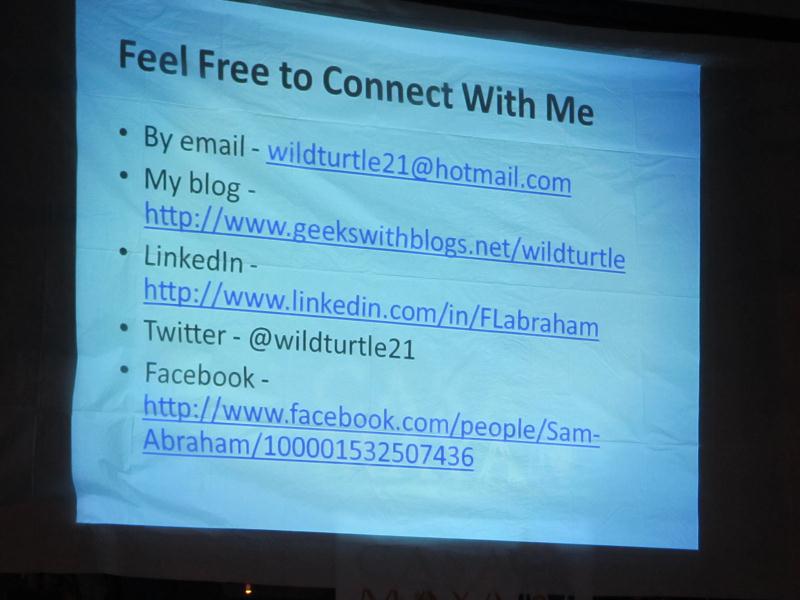 Click on Sam Abraham
The following Business / People were responsible for sponsoring this event and insuring it's success. Their support is deeply appreciated.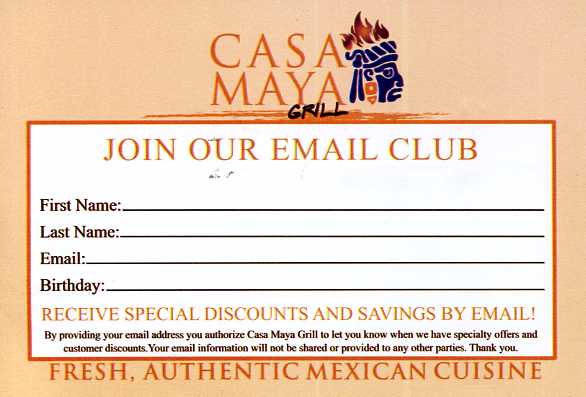 Cove Shopping Center
301 SE 15th Terrace
Deerfield Beach, Fl 33441
954-570-6101
Page 1 Menu