First Friday Happy Group (FFGP)
at 'Smokey Bones', Pompano Beach, FL
01 Mar 13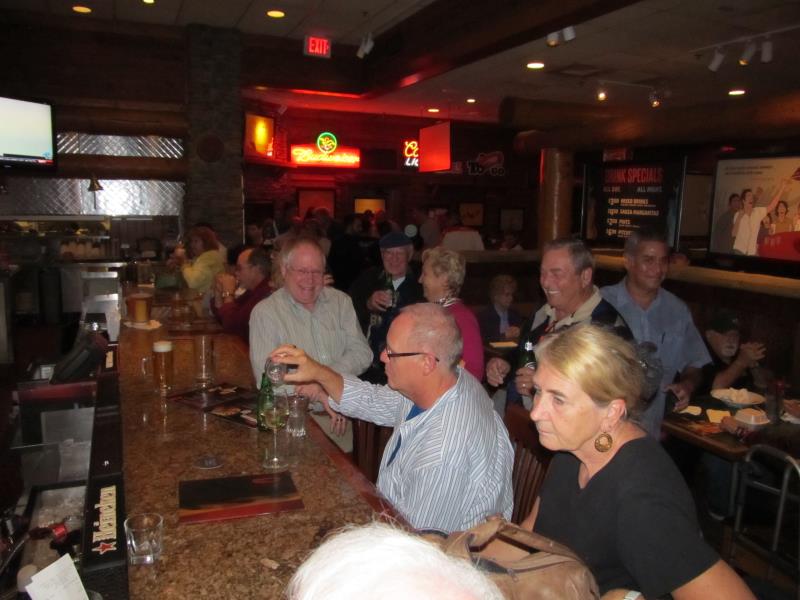 We started out at the bar this evening. South Florida at its' best - full house !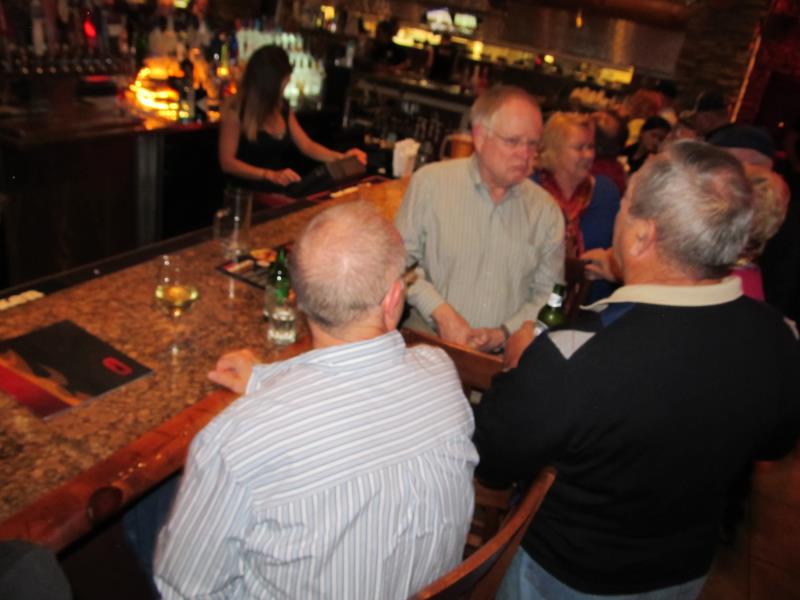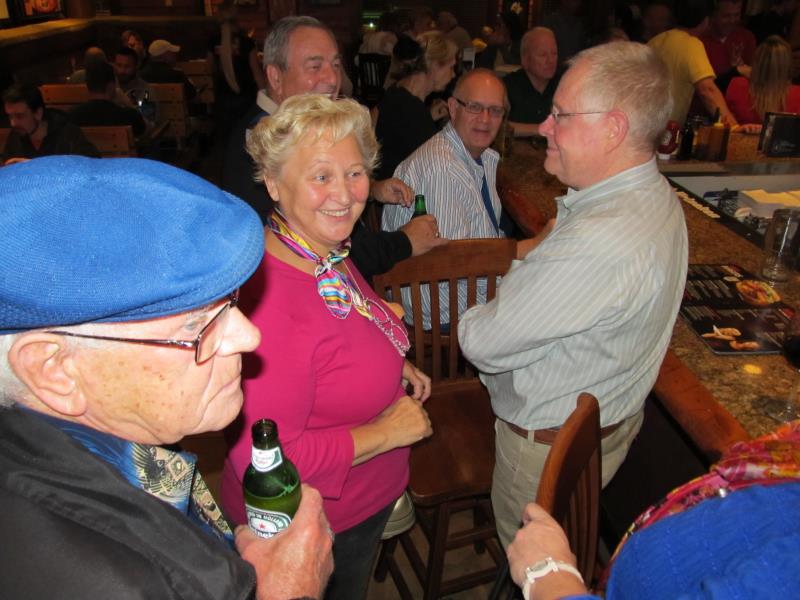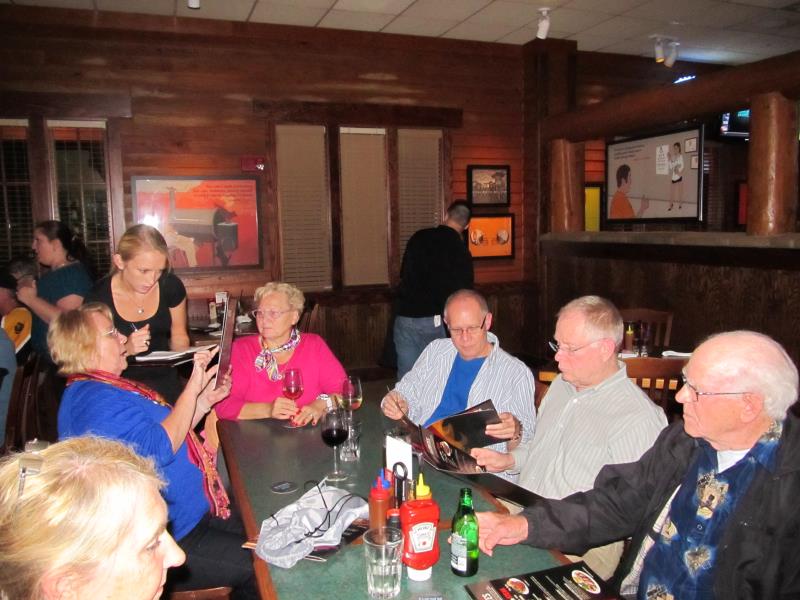 I think that the waitresses name was 'Mollie' - she did allright.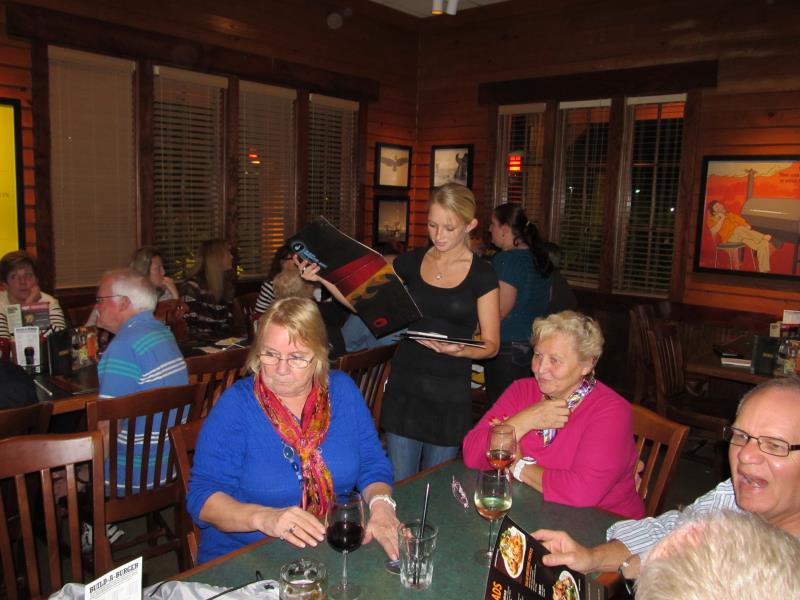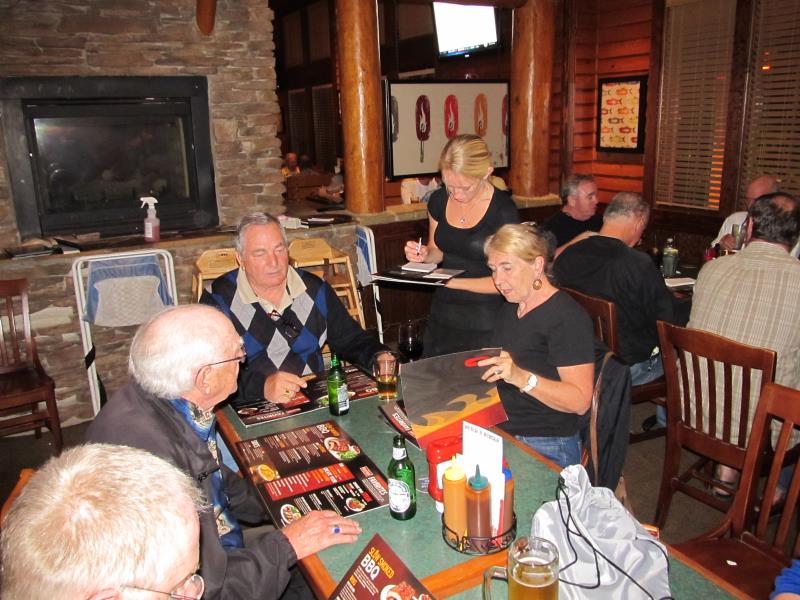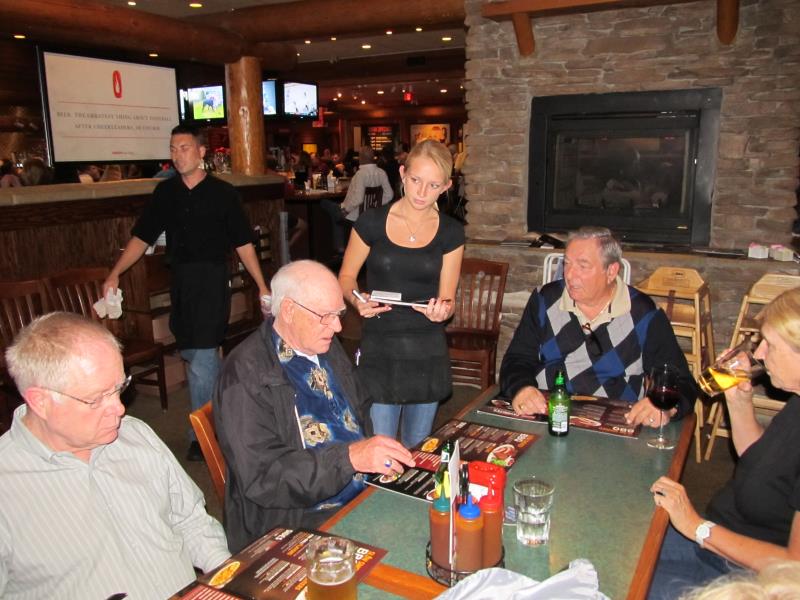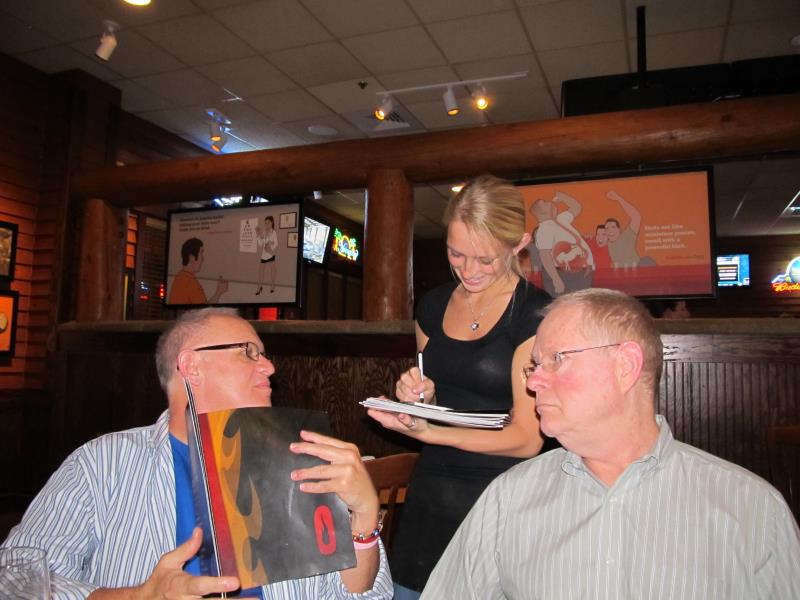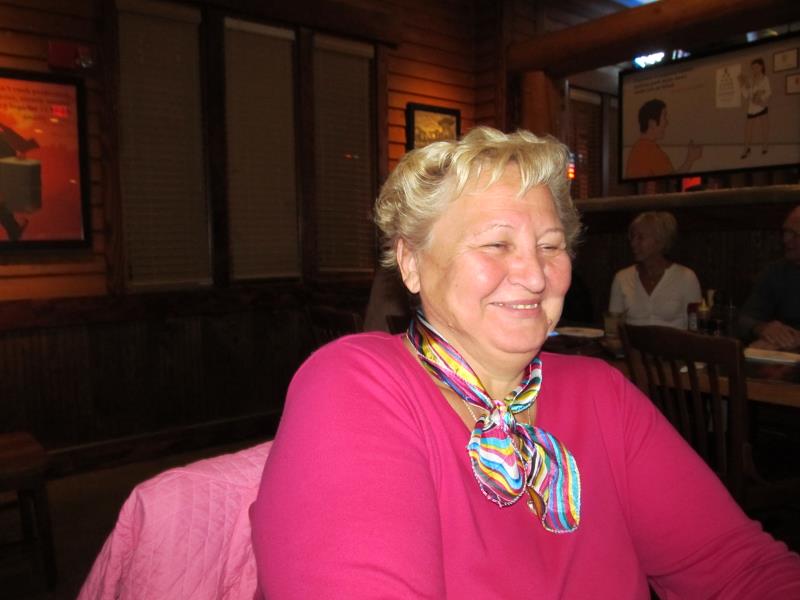 One of the 'Newly-Weds'.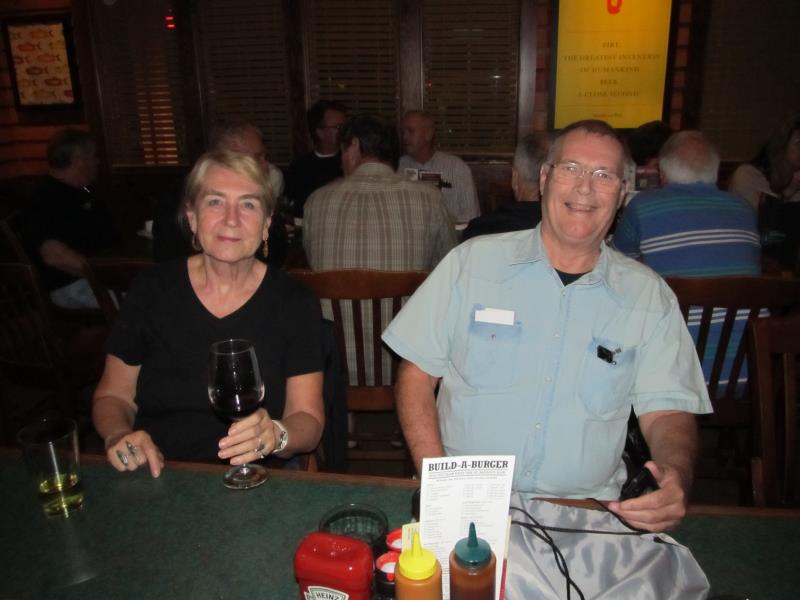 Hmmm..... 'Build a Burger'?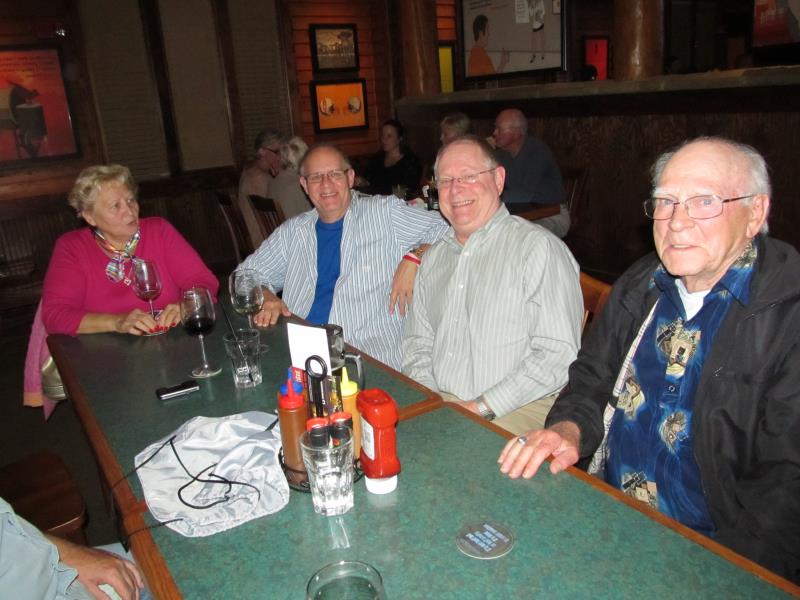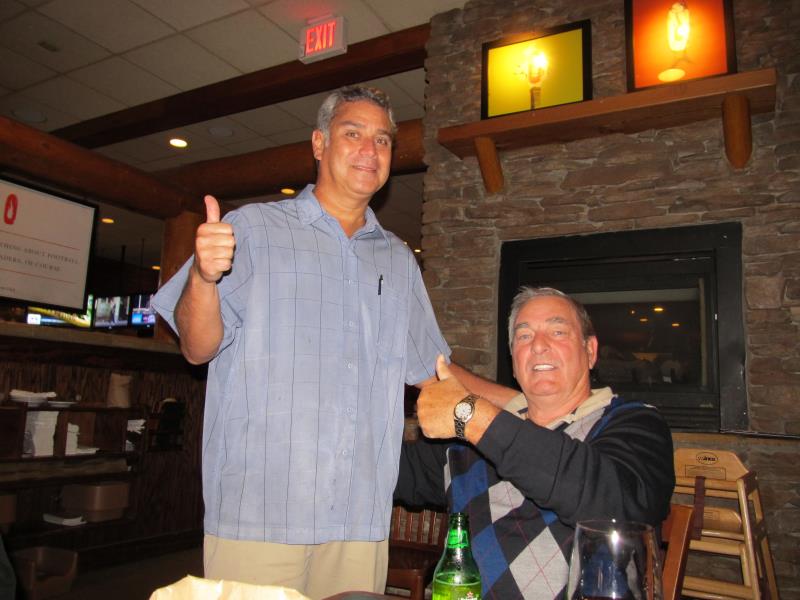 Cor with the Manager. Cor's happy because he bought the table a 'round'. Hey, Thanks ! (Proost)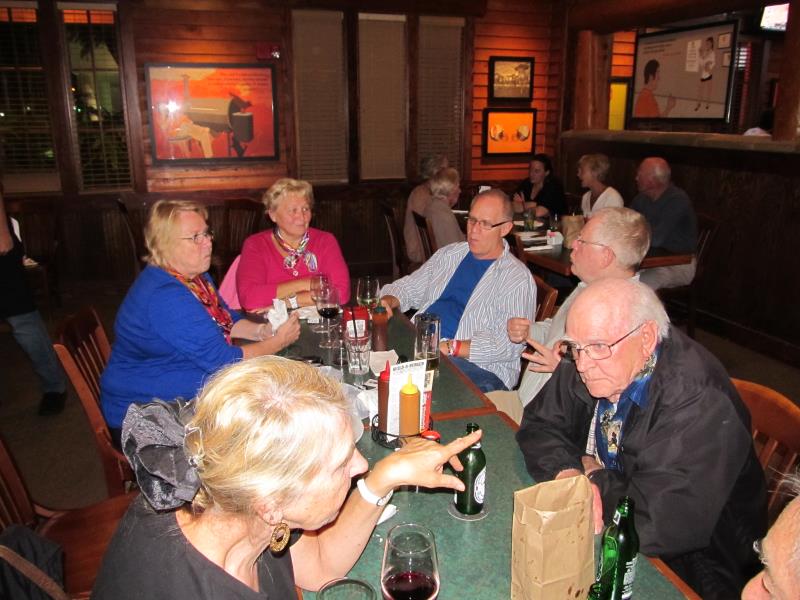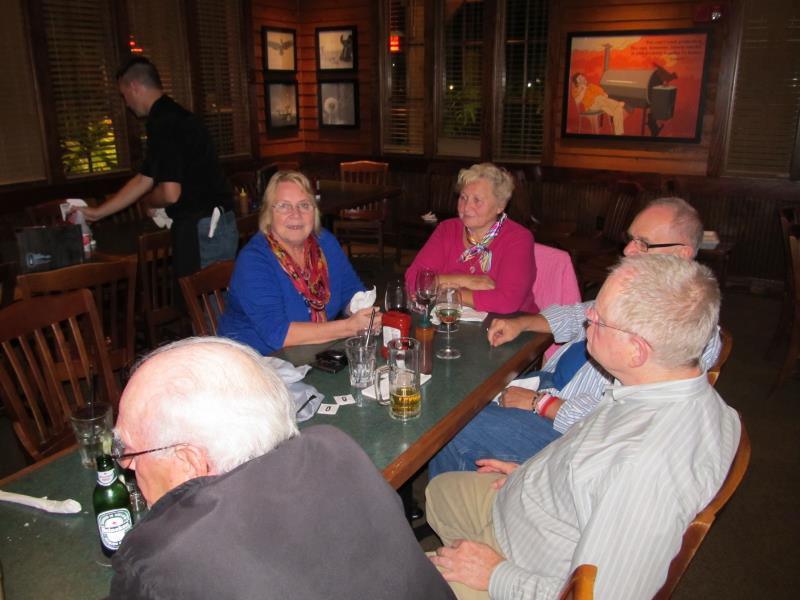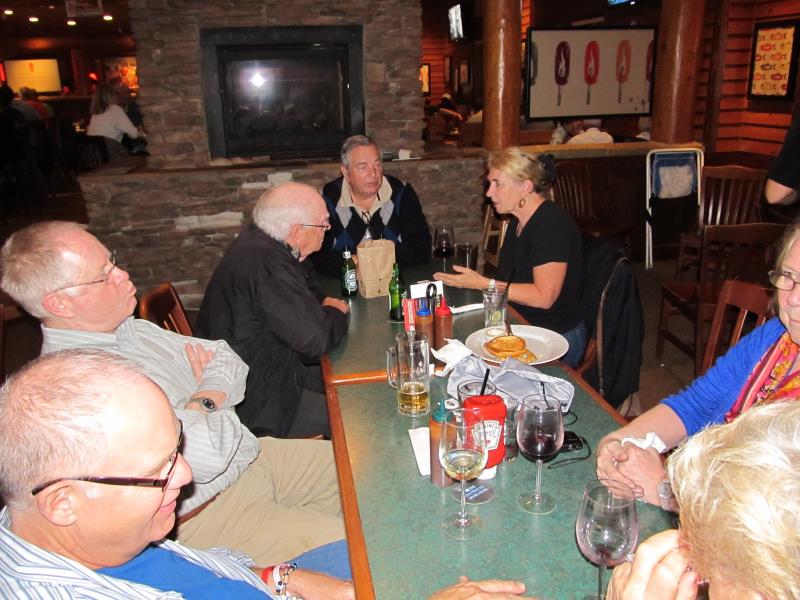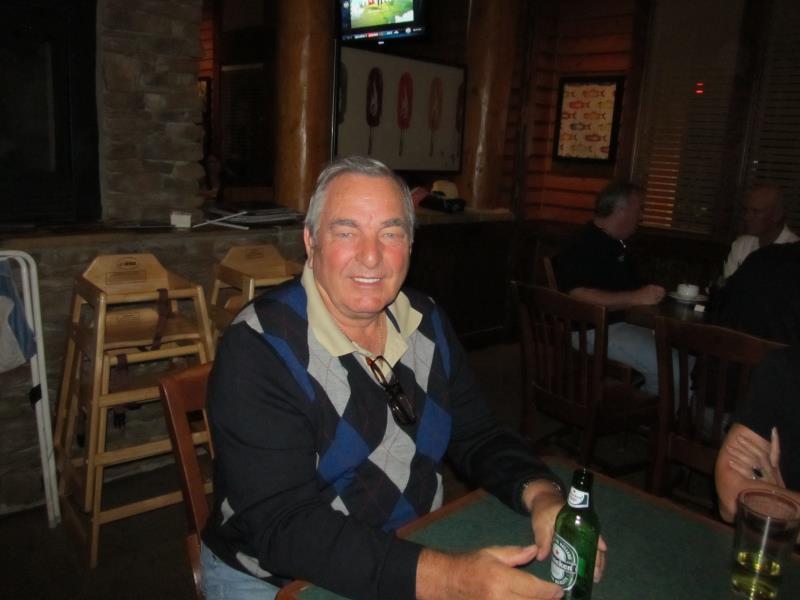 Another 'Newly-Wed' - note the smiling faces.
Tentatively we are planning to gather at:
Thai Thai Restaurant & Sushi
1861 North Pine Island Road, Plantation, FL 33322
next meeting on 5 April, 2013. This is on the NW side of the intersection with Sunrise Blvd. More later.
Page 1 MENU