Deerfield Beach Coders' Cafe
08 June 2016
Event Hosted by & Located at:


Octagon Technology Staffing @Axis.Riverhouse building on 333 Las Olas Way, Suite CU3, in the Axis Space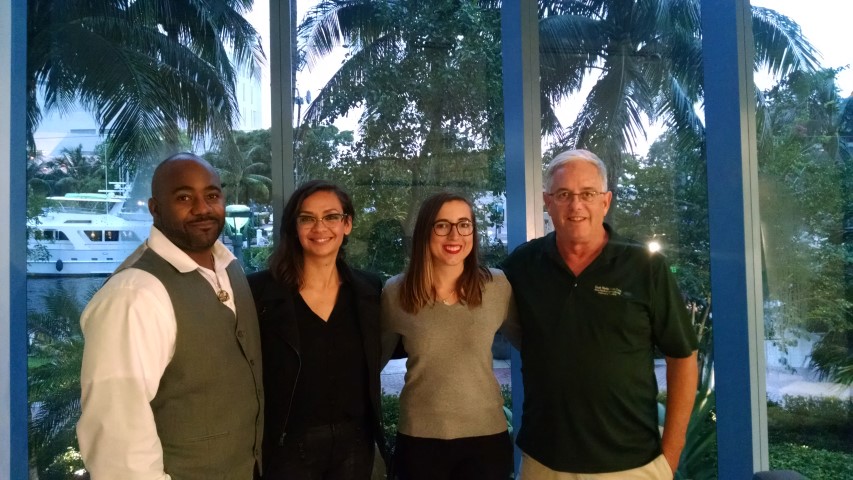 A few introductions: To the Left, Dwight Goins, this evenings presenter, next to the right, Bianca Diosdado, Octagon VP, next Heather Piernick, Sr Technology Recruiter at Octagon Technology Staffing, and far right, Dave Noderer, Coder's Cafe Organizer.
If you havenít heard by now, Microsoft Hololens is a device that letís you see holograms. This is an industry game changer. Come see what the device is, and learn how you develop with it using Unity and .Net. Also learn about what the device can do for you and your business.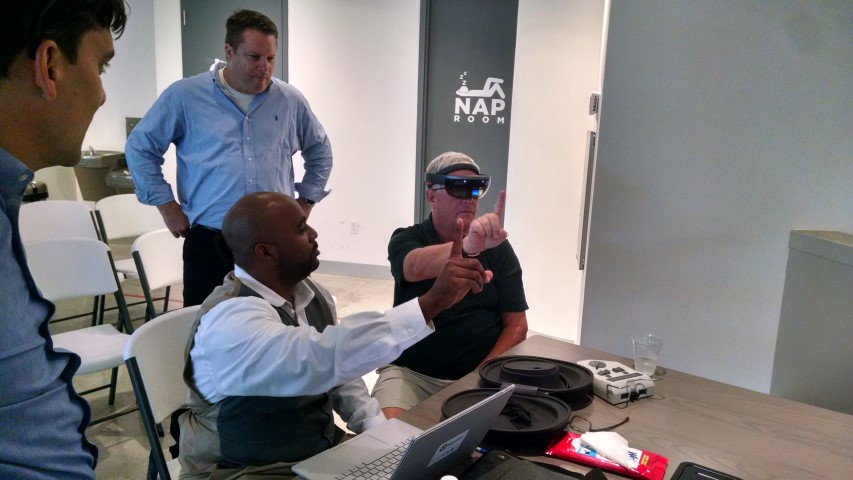 Dave Noderer and Dwight Goins begin with setting up the Holonens unit. A little bit about Dwight: Dwight Goins is Chief Algorithms Officer (CAO) / Lead Emerging Experience Consultant at Dwight Goins, Inc located in Colorado Springs, CO. Dwight spends his time leading his team to implement Connected Systems and solutions using Agile methodologies with Fortune 500 clients such as AIG, JM Family, and Equinix. He also leads a team of developers creating medical based applications for Medical Cyber World, Inc. using unique implementations with IoT devices ... Kinect for Windows, Raspberry Pi, Microsoft Band and Machine Learning. He is an avid Linux User (Gentoo), Open source contributor, and InfoSec Certified Ethical Hacker Instructor. He maintains an active MCT (Microsoft Certified Trainer), MCPD, MCSD, Windows 10 UWP Developer certifications, and Certified Data Recovery Professional (CRDP) license. In his spare time he finds a way to take care of his 3 beloved daughters, wife, and extended family by constantly keeping them entertained through travelling, and family fun.
Dwight Goins
CAO & Founder| Independent Architect | Trainer and Consultant | Sr. Enterprise Architect
MVP | MCT | MCSD | MCPD | SharePoint TS | MS Virtual TS |Windows 8 App Store Developer | Linux Gentoo Geek | Raspberry Pi Owner | Micro .Net Developer | Kinect For Windows Device Developer
M:719.287.3362 | O:303.325.3395 | Skype:dwight.goins | dngoins@dwightgoins.com | http://dgoins.wordpress.com | http://www.dwightgoins.com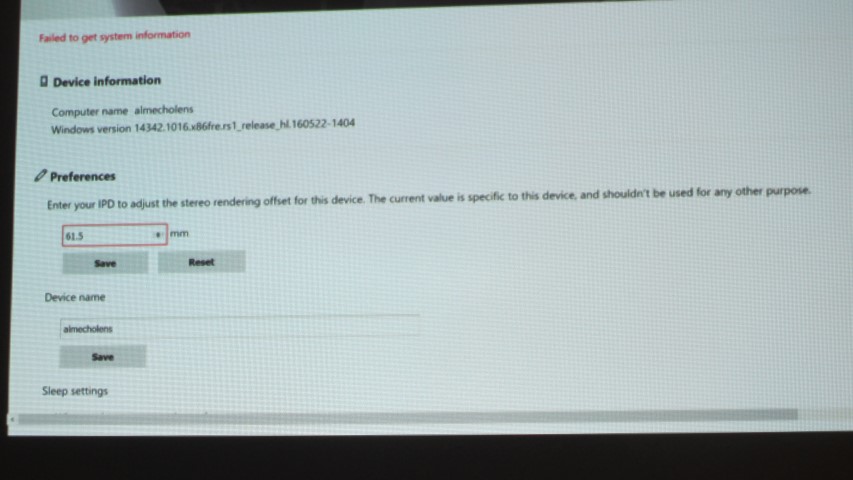 Setting up this information to set the visual alignment.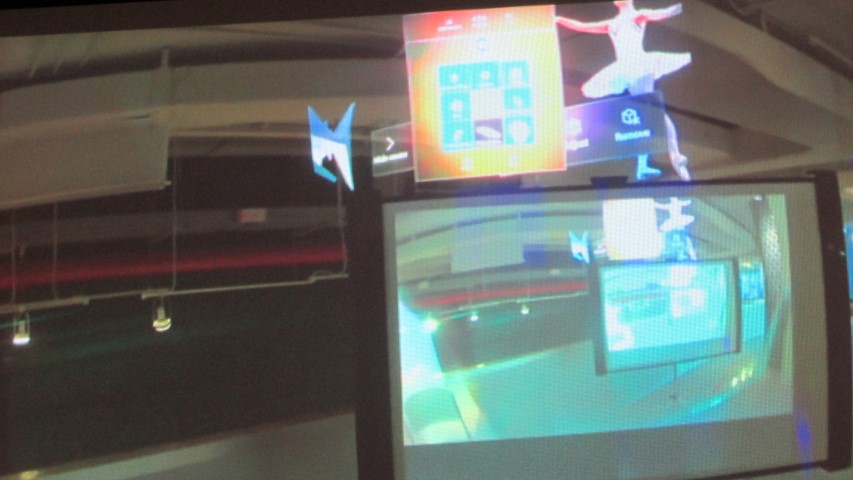 And looking for this inside the users head.
Page 1 NEXT >